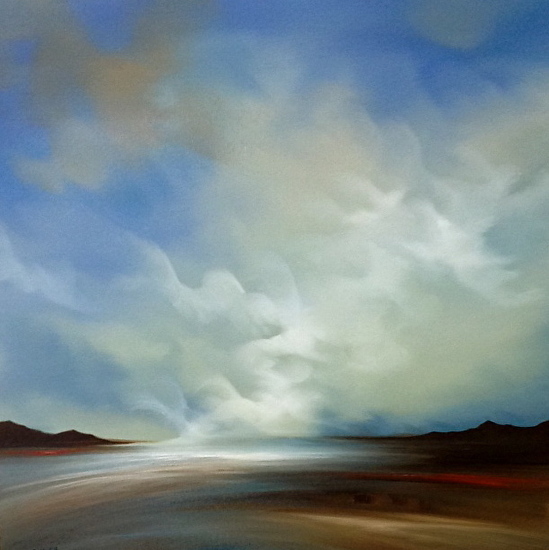 BLUE SKY STEAM - oil on canvas, 20x20"
Available - Dana Art Gallery, Missoula, MT
My Work:
I make atmospheric landscapes inspired by sunsets, skies, mountains, and water. My artwork is memory based and spend my free time skywatching, backpacking, and hiking in the remote wilderness. I am most interested in capturing the ever changing color and light that plays off of a beautiful landscape horizon. I like to try and balance my compositions through layering paint and exaggerating color. No two of my paintings are quite the same and I wish to provide the viewer an emotional connection to my work.